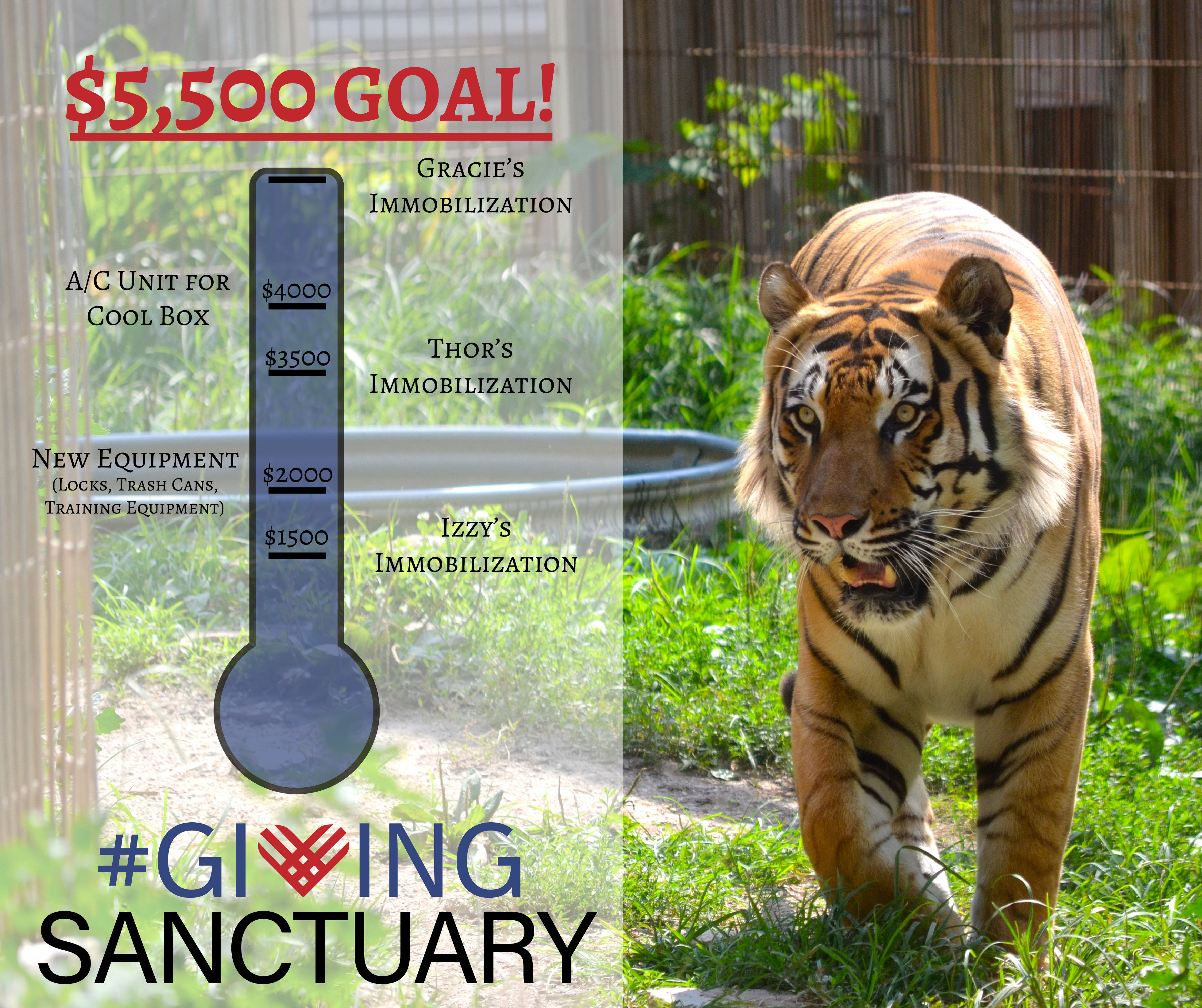 Giving Tuesday is a global day of giving fueled by the power of social media and collaboration.
Celebrated on the Tuesday after Thanksgiving (November 27th) and follows the widely recognized shopping events of Black Friday and Cyber Monday, Giving Tuesday kicks off the charitable season, when many focus on their holiday and end-of-year giving.
This year our goal is to raise $5,500 for upcoming medical procedures and new equipment.
The majority of the goal will go towards Izzy, Gracie and Thor's upcoming biannual wellness exams. During these exams we immobilize them and have our vet conduct a full wellness exam to ensure they are healthy and to help detect any issues before they become a major concern. This year we will also be doing ultrasounds to get a better picture of the cats current health as they begin to enter old age. These procedures are expensive, but necessary in order to maintaining happy healthy tigers!
It takes a lot to provide our big cats with the best possible care and we can only do it with YOUR help! There are many ways to help on Giving Tuesday whether it is your money, time, or voice. It all is vital to continuing our mission of providing a true sanctuary to these abused, neglected or unwanted big cats!
Give Your Voice
Tell Your Friends and Family