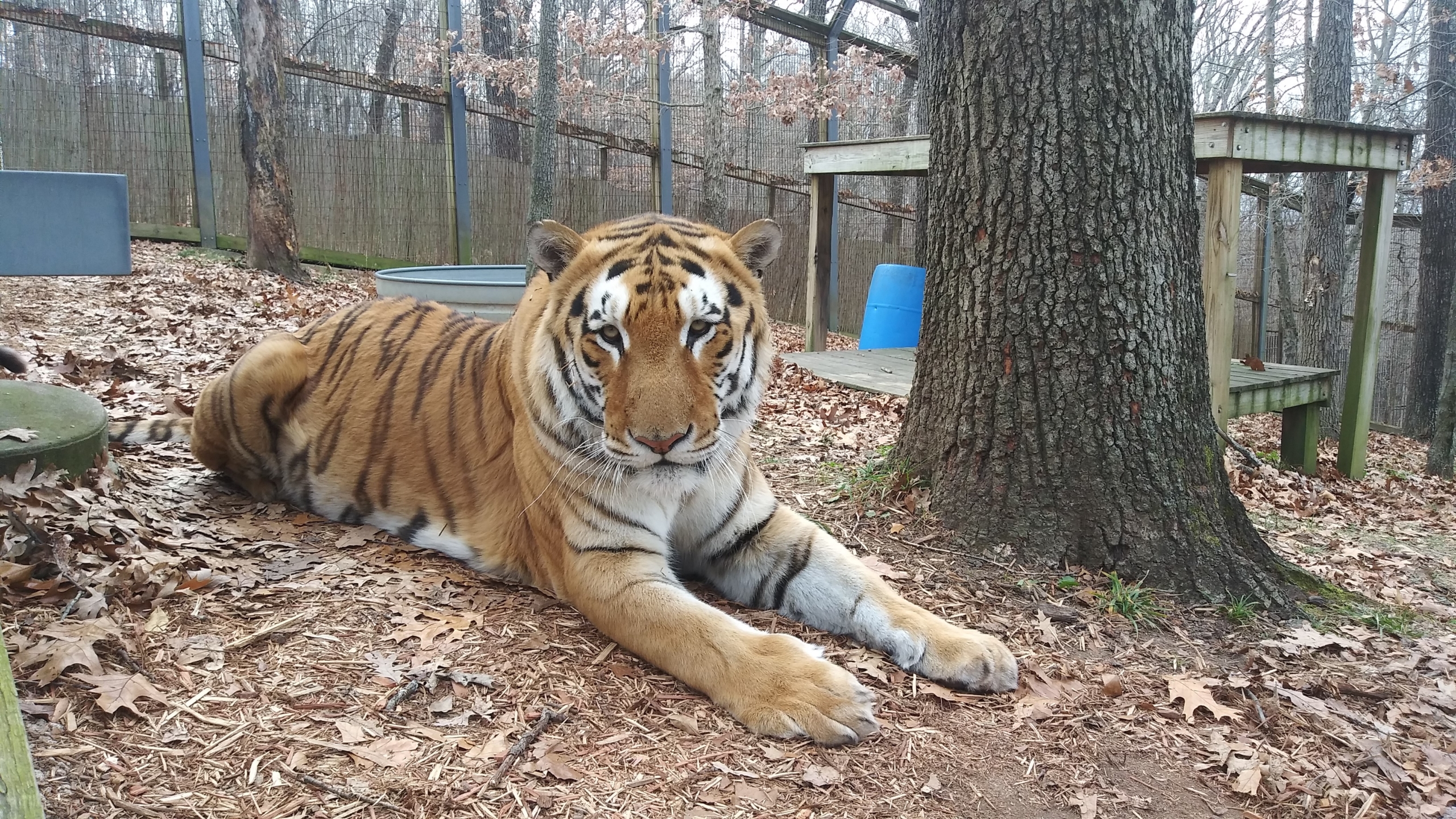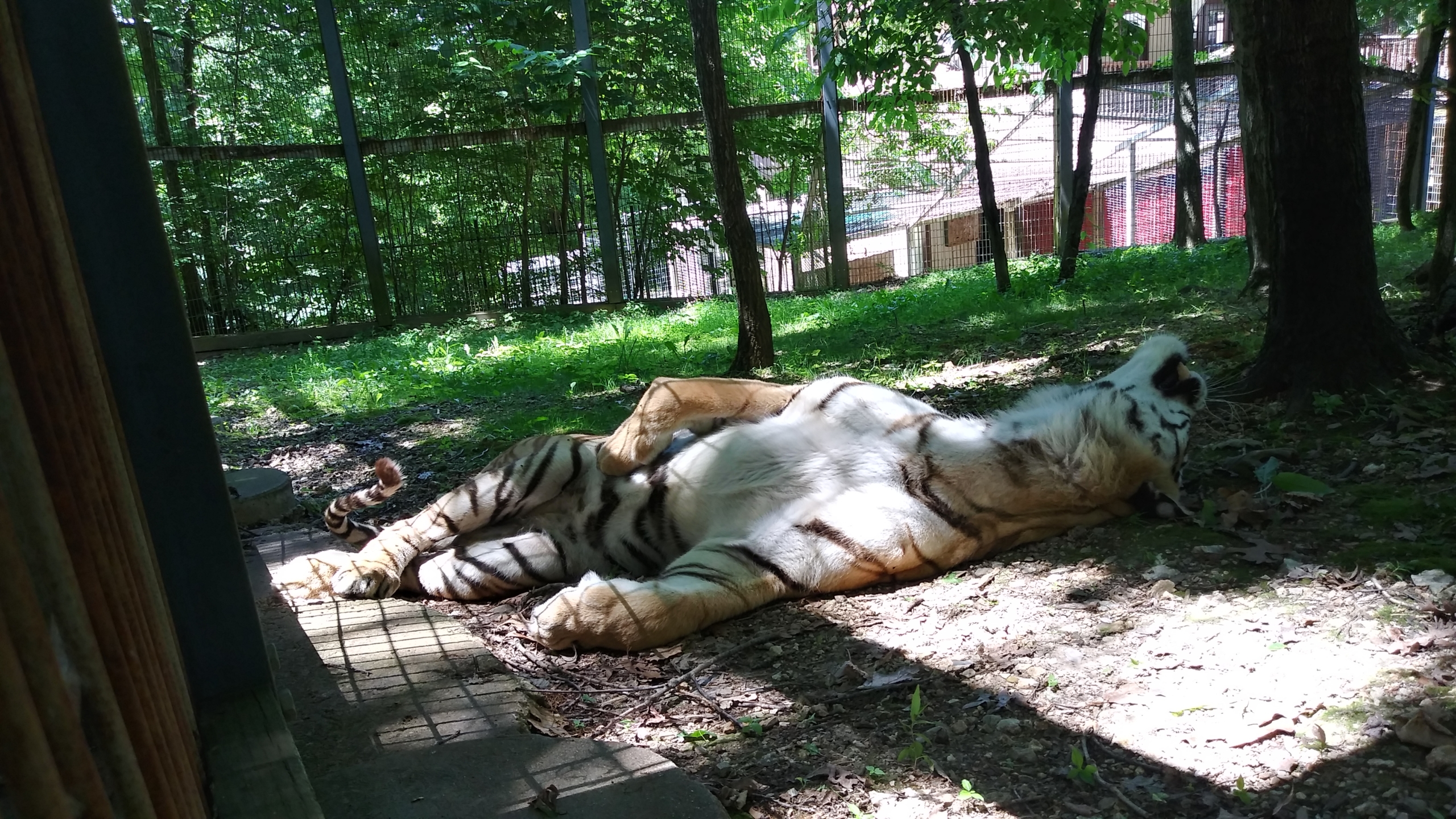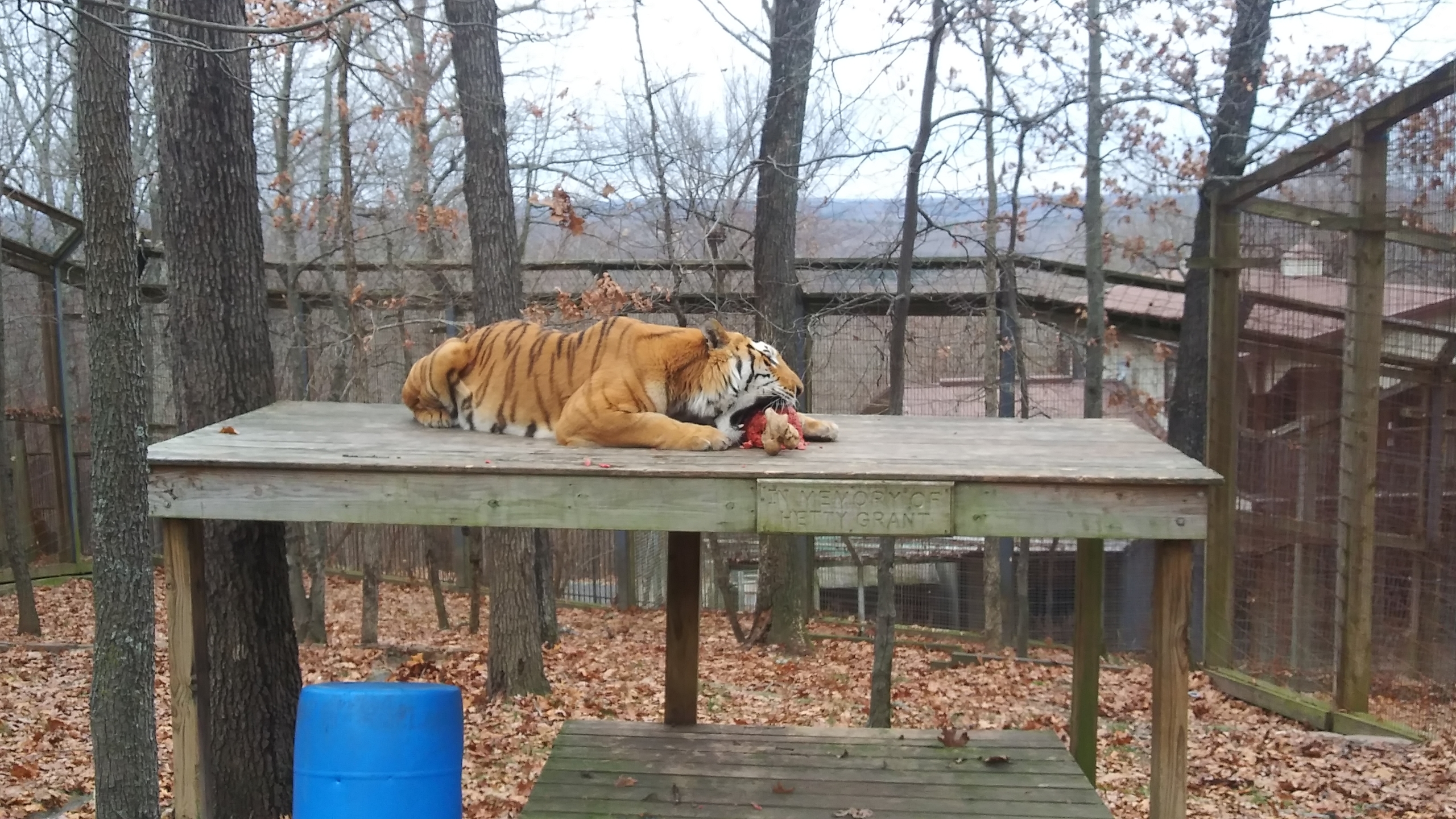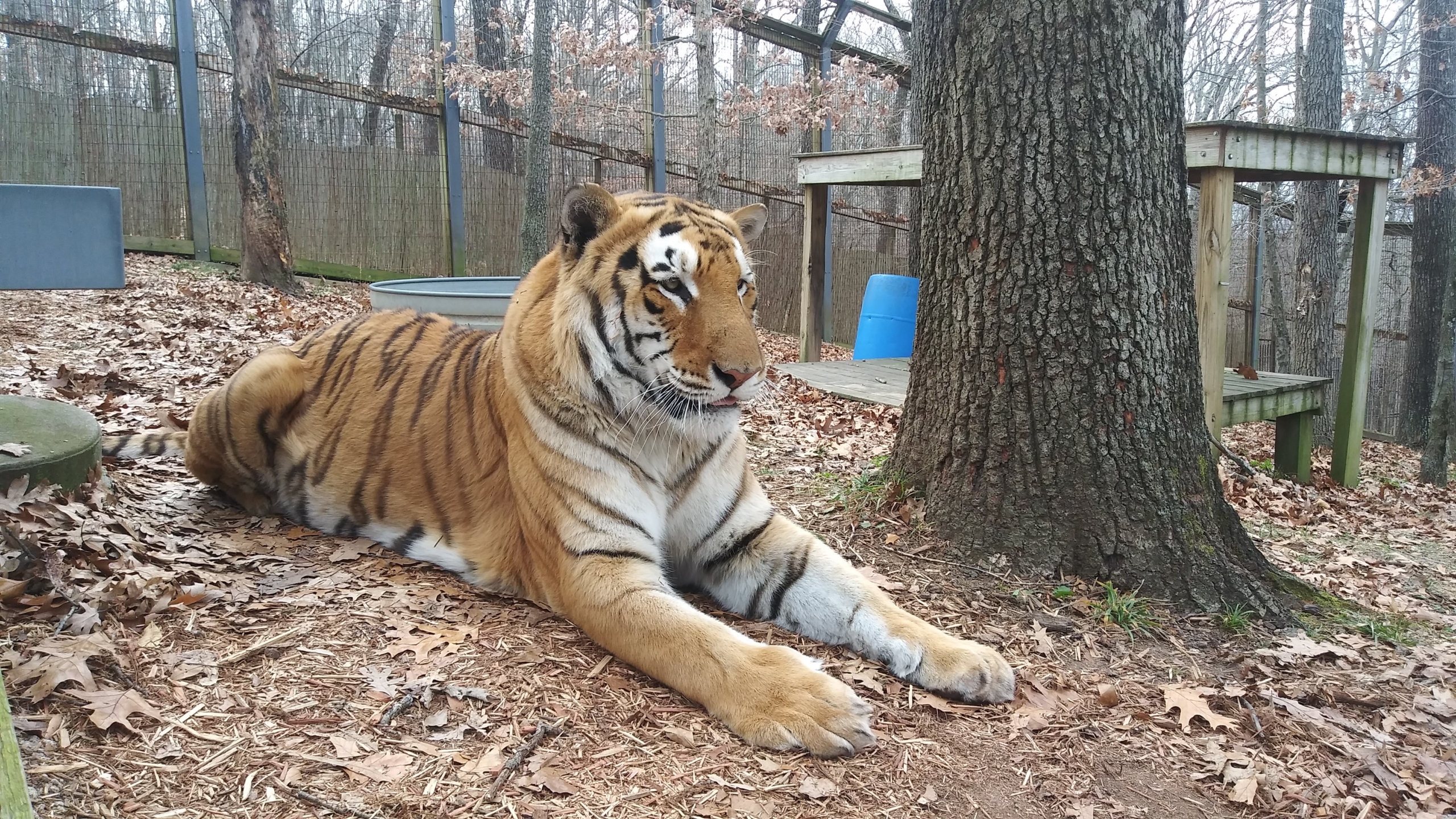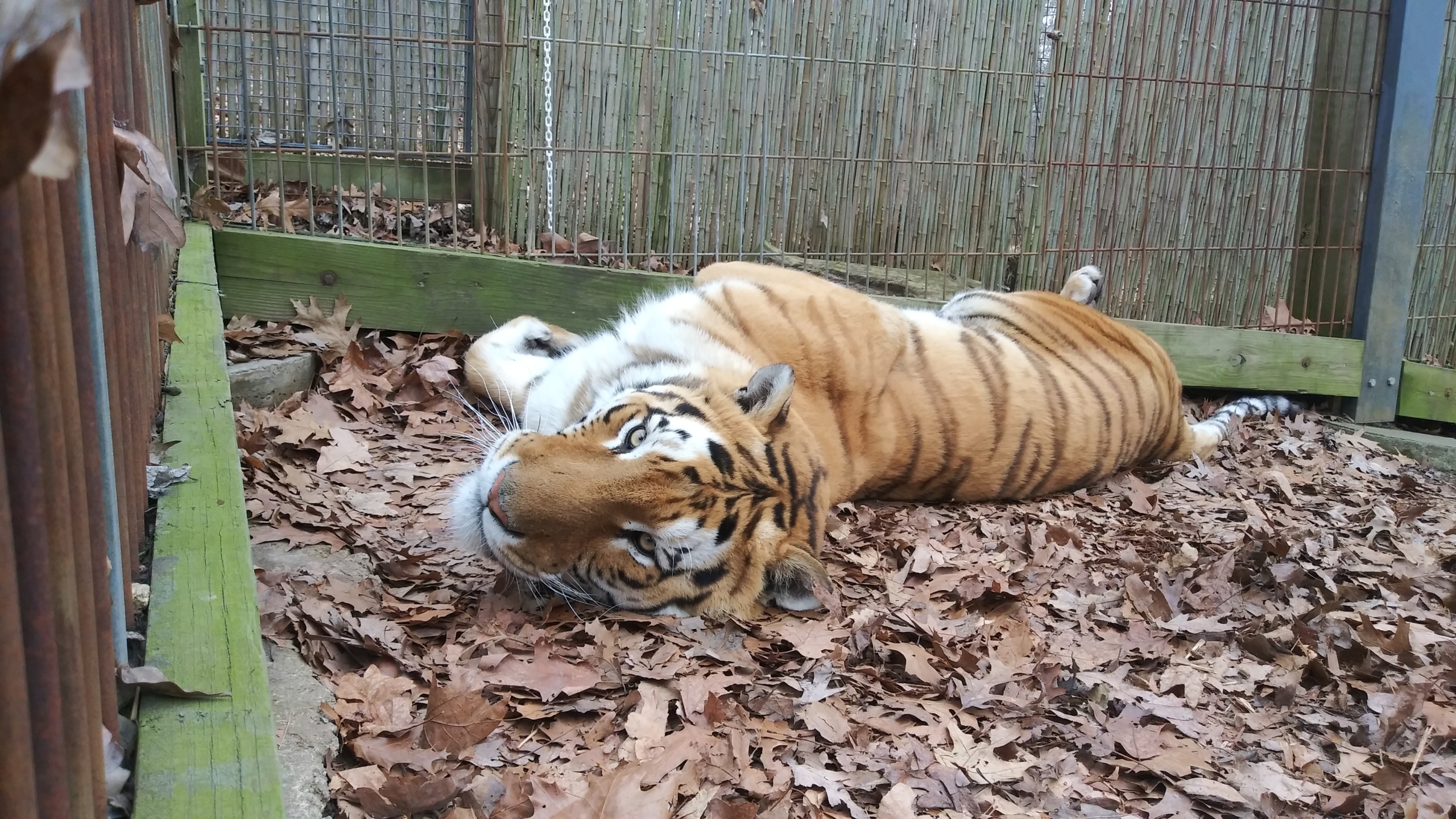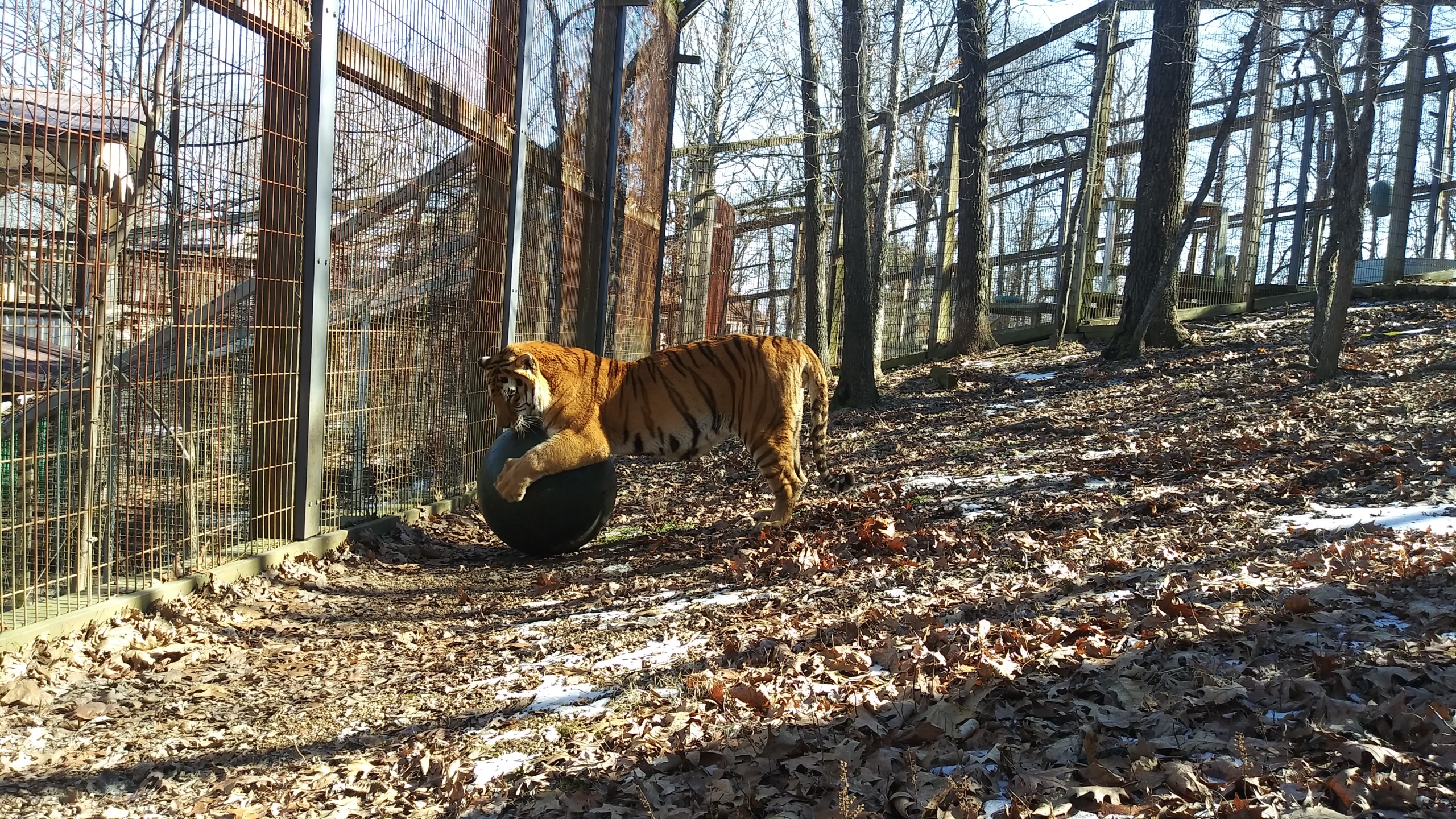 SEBASTIAN
Born: September 26, 2015
Rescued: May 19, 2021
Species: Male Bengal Hybrid
Weight: 400 lbs
Favorite Pastime: Enjoying Bloodsicles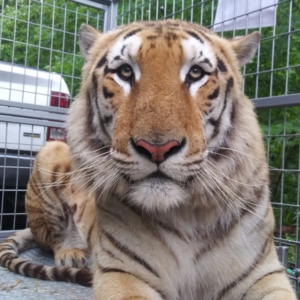 Sebastian was rescued from Tiger King Park in Thackerville, Oklahoma in May of 2021. In total, 68 cats were rescued from this facility after it was shut down due to numerous Endangered Species Act violations. Due to the nature of the court case, we weren't able to talk to much about Sebastian for the first year he was at the sanctuary, but now we can! Thankfully the other 67 cats were also placed in accredited sanctuaries around the US. Sebastian was the first tiger, since our first rescue, that we went and transported ourselves. Here you can see him when he first got here in the transport crate.
Sebastian did arrive slightly underweight, and showed aggression towards all men. Since we didn't know exactly how he had been treated we slowly worked with building his trust, as we do with any new rescue. Just like people, all tigers deal with stress and new situations differently. Since Sebastian is very food motivated, building trust has been easier and we work with him on it daily. Sebastian has some GI issues that he gets daily medication for. We work closely with our vet to give him the proper medications, supplements, and enzymes, to ensure he is getting all the nutrients he needs, because he is a big boy. Not quite as big as Izzy, but he still weighs about 400lbs!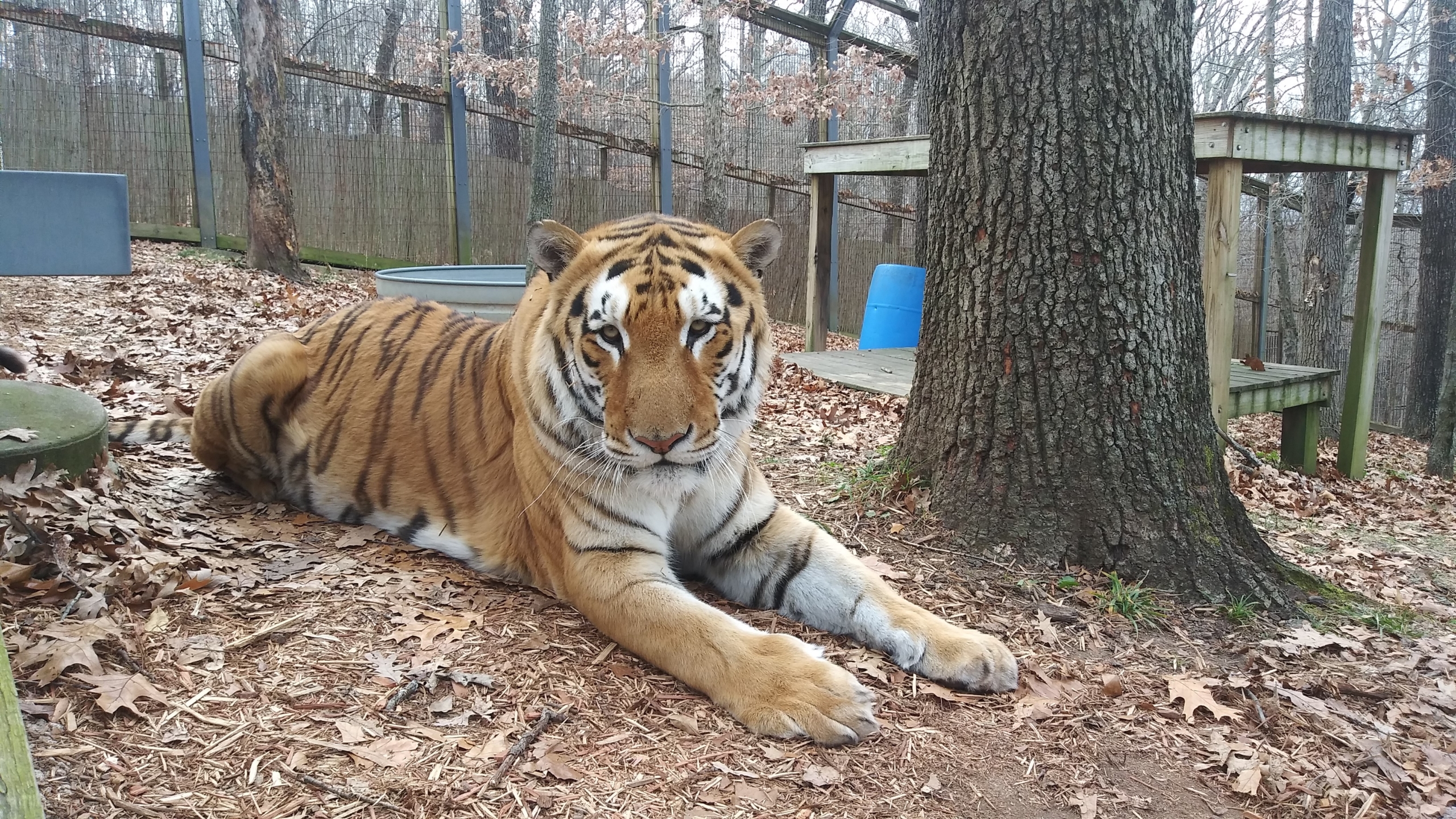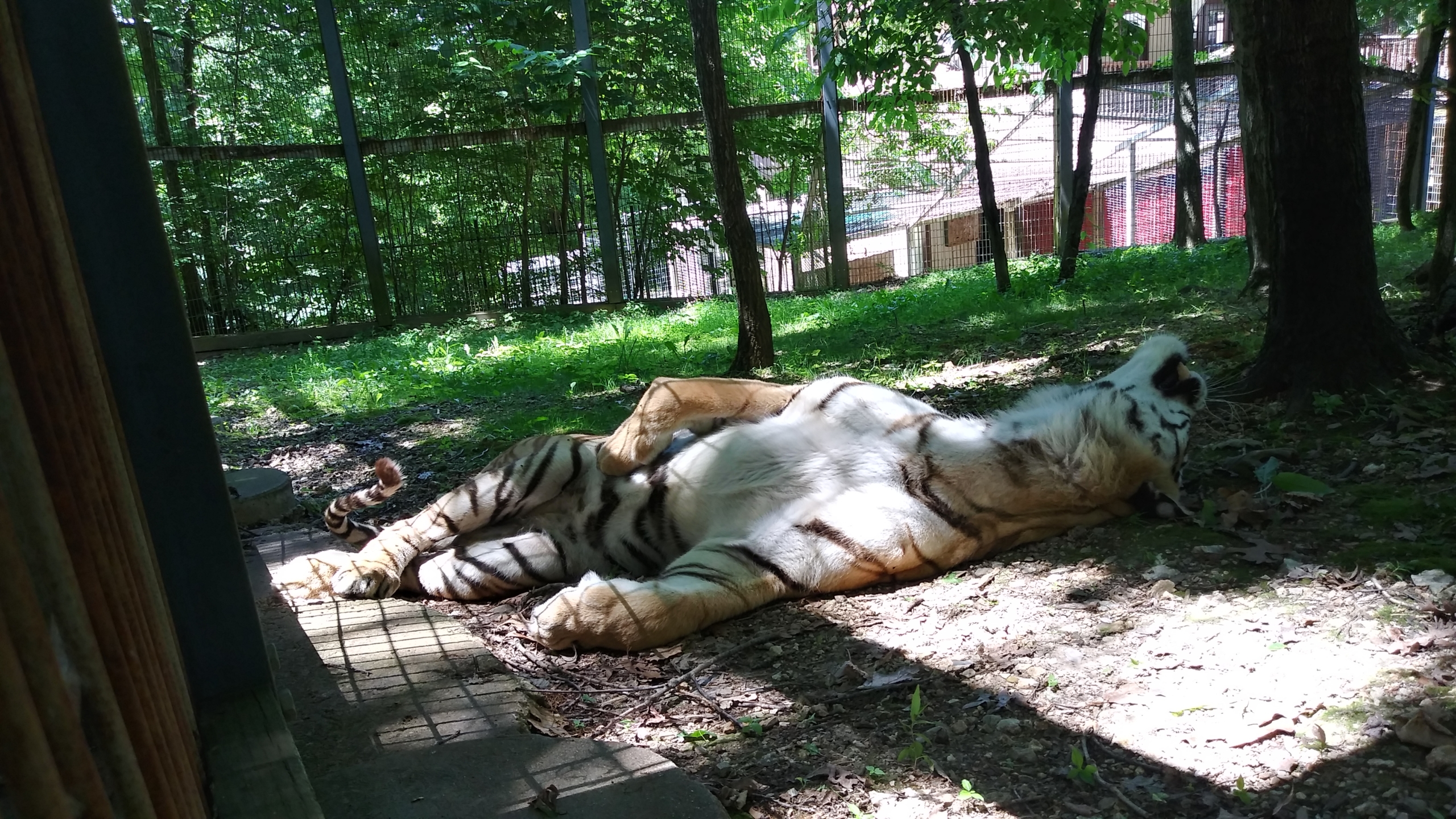 Sebastian is now doing great in his forever home! Sebastian hasn't shown an interest in most enrichment, but he does really love bloodsicles. We make them by freezing the extra juice we have leftover after preparing their diets. Sebastian absolutely loves them and will eat them and lick everything clean, he doesn't miss a bit! Sebastian also loves lounging in the sun and being around the other tigers. He is a very social boy and gets along really well next to all the other tigers. Gracie and Izzy enjoy being next to him, Thor not as much, but Sebastian is laid back and nice to them all. Despite his rough start in life, now this big, laid back tiger can relax in peace thanks to supporters like YOU!
YOU CAN HELP SUPPORT SEBASTIAN!
If you would like to help support Sebastian please consider joining our Adopt-A-Cat program. You will receive a photo, membership bookmark and so much more. You also will get monthly email updates on what Sebastian has been doing so you don't miss a thing! Your subscription will go towards ensuring we can continue to provide Sebastian with the very best care possible.