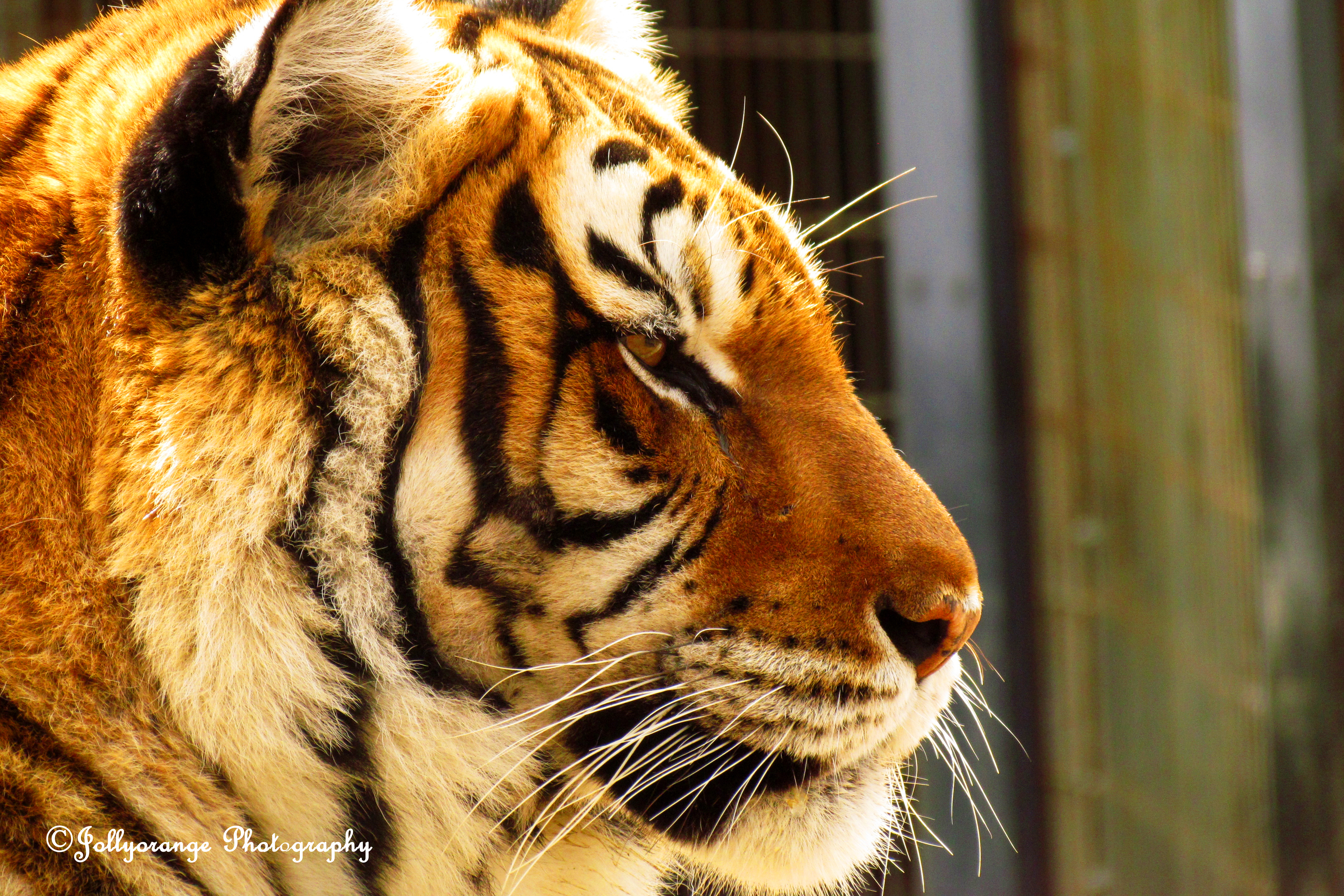 Raja was rescued in August of 2006 from Exotic Animal Paradise, a roadside zoo in Springfield, Missouri where she was not being properly taken care of. We rescued her, her two daughters (Gracie and Thor) and her mate Mohan, whom we lost in 2011 due to kidney failure. Due to her harsh conditions at the roadside zoo when she came to us she was aggressive towards the keepers and didn't really want much to do with people. As time passed Raja began to realize that we would treat her with the upmost care and she became quite the big sweet heart!
She was an amazing tiger who loved to lay in big beds of straw, soak in the warm summer sun, and relax in her pool. Raja loved smelling new scents and spices and her favorite was Brut!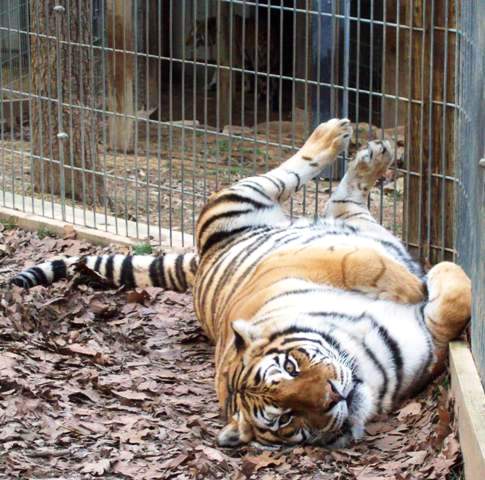 On January 21, 2014 at the age of 22 Raja lost her battle with breast cancer. She was suffering from cancer and having lost her quality of life, veterinarians and staff made the very difficult decision to humanely euthanize her. In the hopes of preventing other animals from enduring the same sort of suffering, the staff at Crown Ridge decided to donate her body to the Reproductive Health Surveillance Program for research purposes. Click Here to read more about cancer in big cats and how Raja is helping prevent it! She will always have a place in our hearts!
Check out our Adopt-A-Cat page to find out more about our "In Memory of" adoption program.