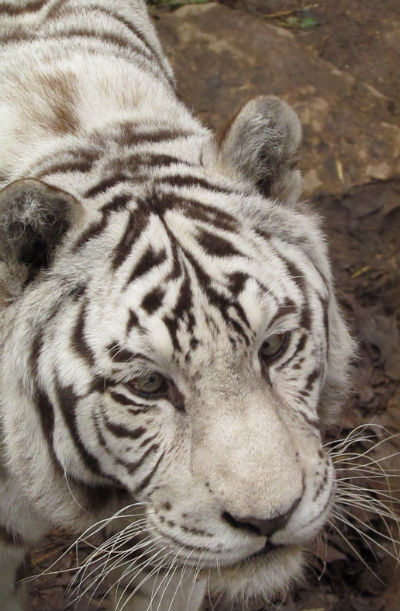 Mohan
It is with great sorrow and sadness that we announce the passing of Mohan, our 20 year old white Bengal tiger at Crown Ridge Tiger Sanctuary due to kidney failure and severe arthritis. He will be deeply missed by all who knew him, especially the staff at Crown Ridge Tiger Sanctuary.
He touched our hearts with his unique personality, his unforgettable old man groans, and who could forget his endearing love of chicken.
Although white tigers, like Mohan, are extremely beautiful animals, all suffer from a wide variety of birth defects due to inbreeding. ?Mohan was no exception with his crossed eyes, but that made him even more special to us.
While we take solace in knowing that we have provided the best care possible to Mohan, it is never easy when we must say good bye to one of our dear friends. We would like to thank you for making it possible for us to rescue these endangered animals and provide them with the best time of their lives.