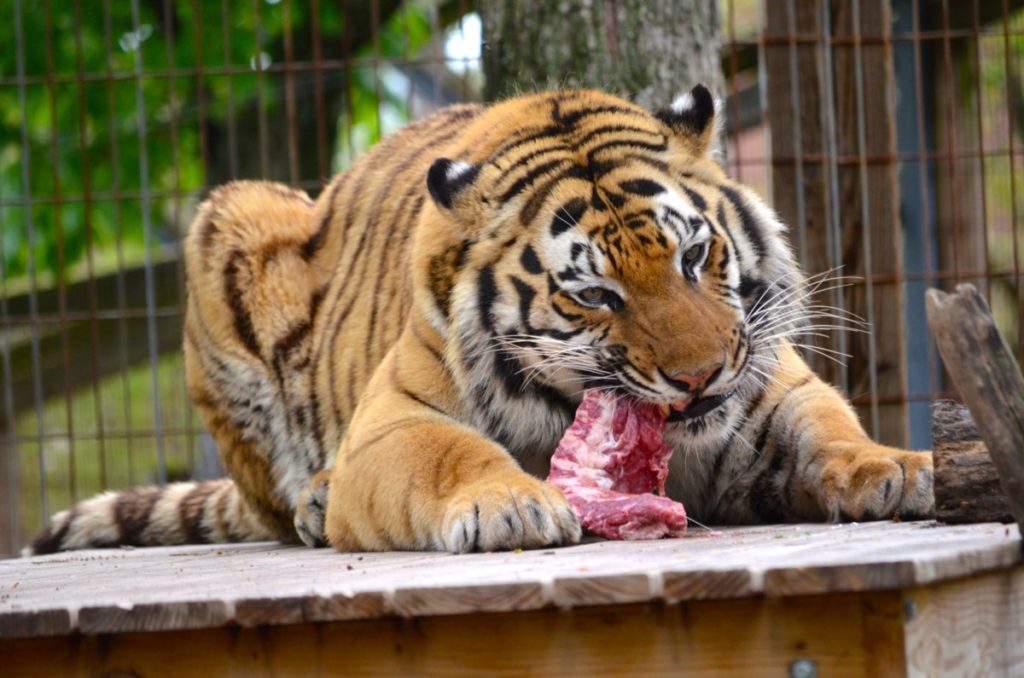 Are you or someone you know a hunter or farmer? Do you have some meat you would like to donate? We can process whole cattle, deer and domestic hogs at the sanctuary and do accept meat donations! We rely on the support of our community to maintain a healthy diet for our big cats. If you have some meat you may want to donate take a look below to see if it something we can accept.
Meat We DO Accept
Beef

Chicken

Pork

Turkey

Venison

Bison
Meat We DO NOT Accept
Bacon

Fish

Wild Boar

Horse

Roadkill

Sausage/Hot Dogs/Brats

Deer Trimmings/Fat

Soup Bones

Older then 2 years

Freezer Burnt

Anything Cooked

Thawed and Refrozen
We don't accept the above items in order to ensure the safety, health and nutritional value of the meat we feed to our big cats. If you would like to make a meat donation please give us a call at 573-883-9909 to schedule a time to drop off your donation. All donations will receive a donation receipt.
Thank you so much for your support! We couldn't continue our mission of providing lifelong sanctuary to abused, neglected or unwanted wild cats and inspiring change to end the captive wildlife crisis without YOU!