Order Your Tickets Now

for the Biggest Event of the Year! 10am – 3pm.
Come celebrate International Tiger Day; a fun filled day for a good cause!
This event will take the place of our annual Free Day. Due to overwhelming number of visitors on Free Day, we must now limit the number of guests for this event for safety reasons.
With our new pavilion there will be a small food court area, more parking available, and smaller crowds. Although the name has changed, there will still be lots of fun! Check out our carnival games, meet a tiger keeper, enjoy lunch, view the cats from our observation deck and much more.
Don't forget to check out our vendors Sweet Whimsy, Endangered Wolf Center, Petco, and D.A.R.E.
Admission is half price ONLINE only!  Prices are $5 online (includes lunch) at BrownPaperTickets.com and $10 at the door on the day of the event
PURCHASE TICKETS HERE:
http://www.brownpapertickets.com/event/637874
Great for kids!
Lunch is included with ticket purchase.
Minimal cost for maximum fun!
100% of proceeds benefit the Tiger Sanctuary.
Shuttle provided for nearby parking.
Please feel free to call Crown Ridge Tiger Sanctuary with any questions at 573-883-9909.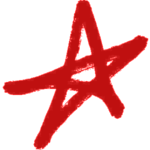 Raja Memorial
Crown Ridge is honoring Raja's memory by creating a bench to have at the sanctuary with her name on it.
If you would like to honor Raja's memory as well, you can have your name inscribed on the plaque to be displayed on her bench.
All donations will go to facility updates for future rescues. Please visit our Crowdrise page to learn more!
Our Hours

Thursday & Friday 11:00am to 3:00pm
Saturday & Sunday 11:00am to 4:00pm

Tours offered every hour on the hour. No reservations needed for General Tours.

To schedule a VIP, Early Bird, or Feeding Tour please call 573-883-9909.