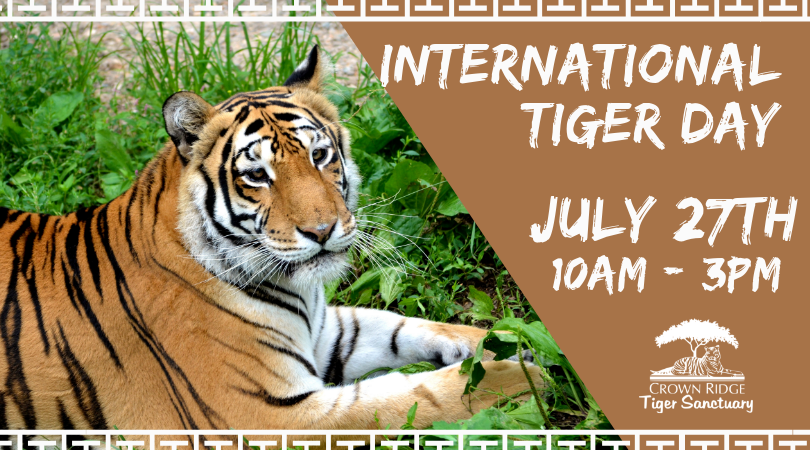 Come celebrate International Tiger Day with the big cats at Crown Ridge Tiger Sanctuary! Enjoy a fun-filled day of tigers, music, food and so much more! This event is our biggest fundraiser of the year & 100% of the proceeds go back to the sanctuary to care for the animals. Gates open at 10am and close at 3pm. Purchase tickets online ahead of time for $6 below or admission is $10 at the door.
During the day you can meet a tiger keeper, watch the cats receive special themed enrichment and visit one of the many vendors on site that day. Kids will have a blast playing the carnival/conservation games, having their face painted and so much more! This is fun for the whole family!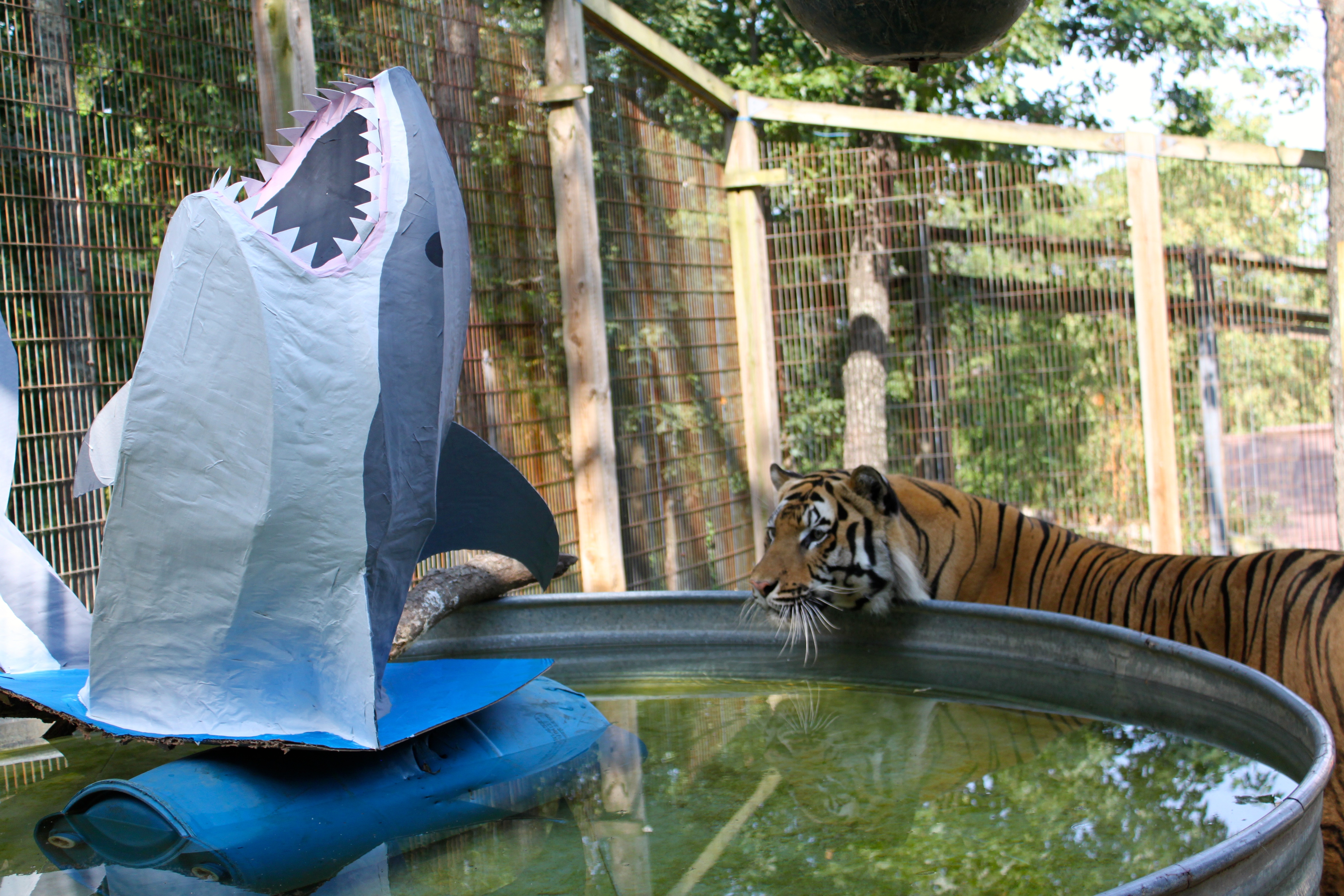 Every year we have a different theme for the enrichment that we put into the habitats, and this year's theme is Around the World! The habitats will be full of enrichment from various places around the world. Come out and watch the cats as they sniff, tear and destroy their enrichment. Enrichment is a critical part of keeping our cats happy and healthy and IT Day is when they get the most!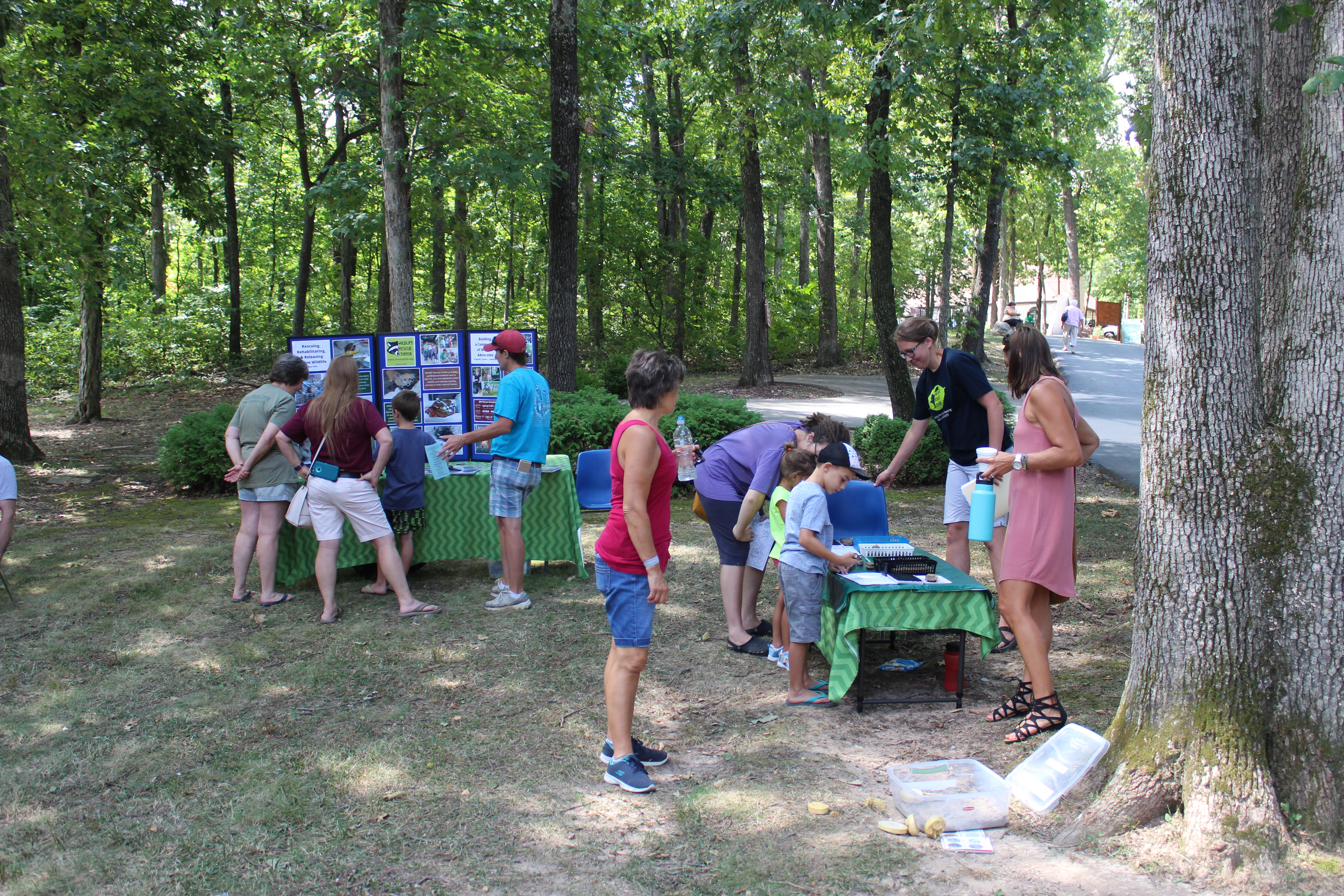 We will also have a variety of vendors on-site where you can find unique gifts and learn about other animal rescue organizations in the area. This years vendors will include Wildlife Rescue Center, World Bird Sanctuary, Endangered Wolf Center, My Omma's Cottage, and Love Bark Play.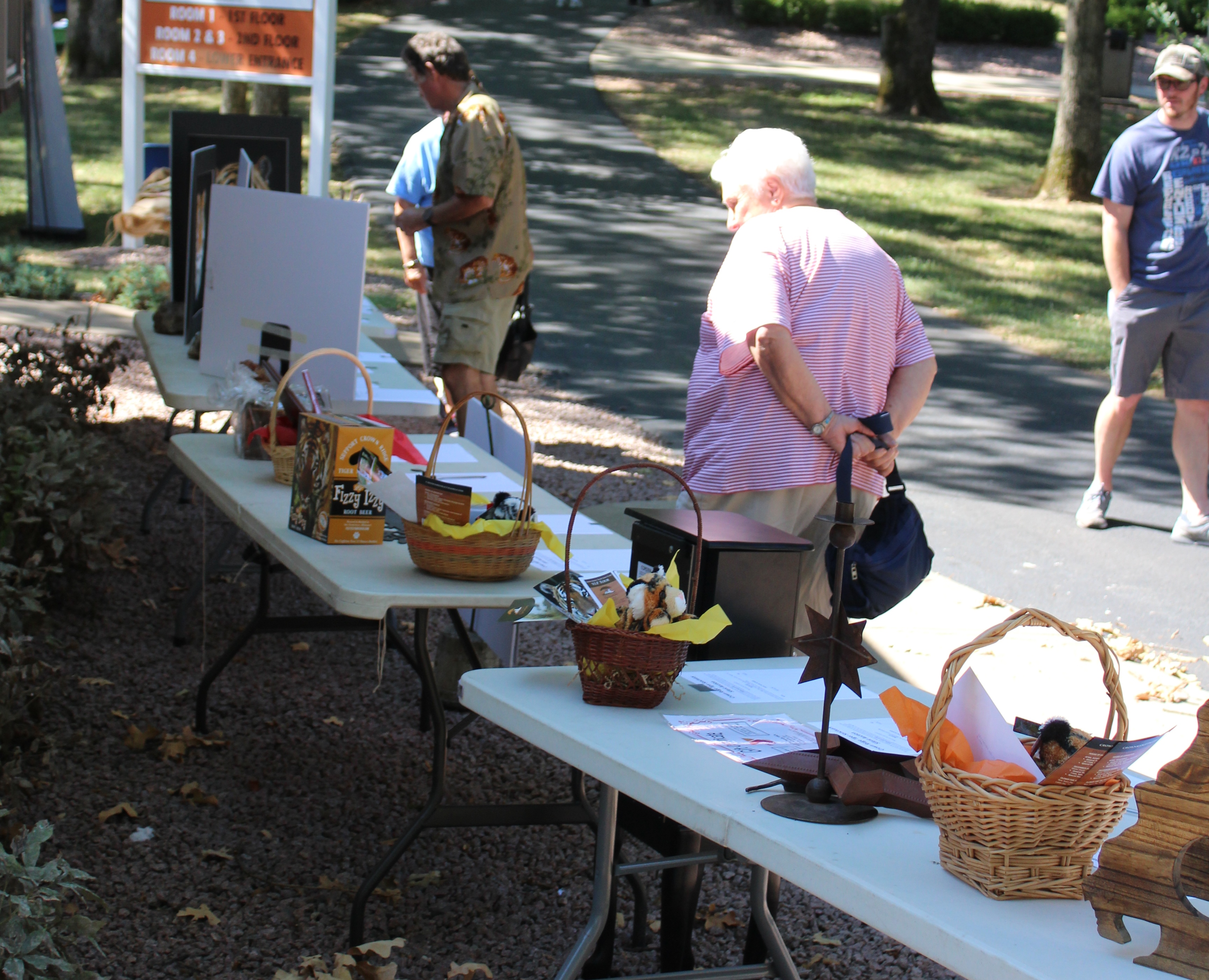 Another great reason to come is for our silent auction! We will have incredible items donated by local businesses and special tiger themed baskets, including an opportunity to become a Keeper for a Day, which is a special opportunity to come out for a day and shadow the keepers and help us with taking care of the big cats! We only offer this opportunity twice a year so don't miss out!
| | | | | |
| --- | --- | --- | --- | --- |
| Drury Hotels | | Ultimate Air Trampoline Park | | Victory Raceway |
| Cardinals | | Beanik Cafe & Pastry | | Hefner's Furniture |
| Only Child Originals | | Rust | | Anvil Saloon & Restaurant |
| Liberty Tattoo | | The Pasta House | | Imo's Pizza |
| Ginger Bay Salon & Spa | | Schlafly Brewing Co. | | Tower Grove Park |
| Missouri Botanical Gardens | | The Magic House | | The Repertory |
| Swing-A-Round Fun Town | | Six Flags | | Crown Valley Winery |
| Spokes | | | | |
A lunch plate will be available for purchase. You will have a choice of hot dog, brat or vegetarian sandwich, as well as chips, desert and water/lemonade. Additional drinks (soda, beer and wine), deserts and, snow cones available to purchase.
Gates open at 10am and close at 3pm. Purchase tickets online ahead of time for $6 (http://universe.com/international-tiger-day2019) or admission is $10 at the door.
General parking will be off site, with free shuttle service to and from the Sanctuary. General parking will be in a large field on Highway B just north of the sanctuary. Handicap parking and stroller drop off will be in the normal sanctuary parking lot.
A special thanks to our current sponsors for helping us make the 2019 International Tiger Day successful!