2 hour tour-$75.00 per person; 48 hour reservations and deposit required.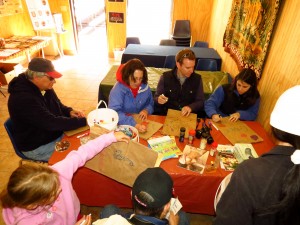 VIP tours include all of the amenities of a General Tour plus:
Unique photo opportunities on our observation deck.
Participate in an interactive enrichment exercise.
Participate in feeding a cat at the keeper's discretion through a specialized feeding method.
View behind the scenes footage of our daily tasks presented in our Education Center.
Must be 13 years of age or older.
Receive a complimentary 4×6 picture of the cat of your choice and a free Fizzy Izzy Root Beer
VIP Tours Times-
Offered from 11:30am-1:30pm or 1:30pm-3:30pm ONLY. Must have reservations at least 48 hours in advance.