Crown Ridge had the amazing opportunity to attend the Tigers 4 Tigers conference at Mizzou. Tigers 4 Tigers is a coalition of schools with a tiger mascot to take action in ensuring the survival of the tiger. To learn more about Tigers 4 Tigers visit their website: http://www.t4tcoalition.org/.
The conference gave us an opportunity to listen to speakers on a variety of tiger conservation topics, including how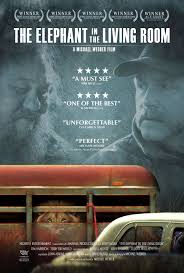 zoos support tiger conservation in the wild and the current projects helping wild tigers. We also got to meet Tim Harrison of "The Elephant in the Living Room" and "American Exotic", a new tv series exploring the subculture of exotic pets in the US. To help support "American Exotic" please visit their kick starter campaign.
We also broke out into discussion groups with Tigers 4 Tigers students from across the country to address different issues. A big focus was on the Big Cats and Public Safety Protection Act. Crown Ridge will be teaming up with Mizzou's Tigers 4 Tigers to help pass this important bill. The goal is to have our Missouri representatives support the bill and let legislators know we care about big cats and the threat they pose to public safety as pets.
We met many great people, some of who we have had contact with but now we can put a face to a name, and other great contacts that we hope to work with in the future. It was amazing to come together with so many people who share the same passion about saving tigers as we do! Thank you for inviting us Tigers 4 Tigers!